Rider comments/Reviews from TGBT XXXIV – July 10-13, 2021
"We did it! ~ San Mar did a fantastic job of supporting, encouraging and doing whatever was necessary to make this ride not only poss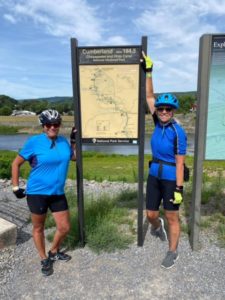 ible but doable. The whole San Mar team was marvelous and I commend and thank each of you!" — Sandra Redmon
"We did 184.5 miles in four days along the C&O Canal. We made a lot of friends and raised $$ for San Mar. Thank you to everyone who donated towards this great cause. I am definitely doing this again next year!" — Rosemary Levy
"Job well done! It was a great experience for me and I hope to participate again next year." — Daniel Waters
"The C&O Canal is absolutely beautiful! Getting to meet the San Mar team and see in person all the amazing things they do was also incredible. They provided breakfast, lunch, and dinner for us. The other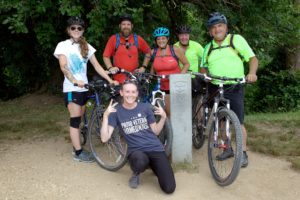 cyclists are so friendly and encouraging. Thanks everyone for your support!" — Halie Saunders
"It was great meeting the San Mar team! I met so many amazing people and everyone was so friendly. I had so much fun and look forward to being a part of future rides. Thanks!" — Beau Crowding
"Thanks for a fun time! It was a great ride for a great cause. Worth the drive from Colorado!" —
Reid & Stephanie Wiecks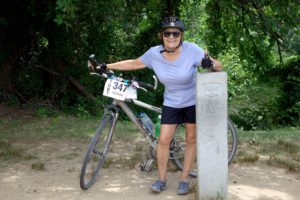 "Thanks for another great ride and lots of wonderful friendships. I had a great time and got to see a lot of people I hadn't seen in a while. I really hope to see you all next year. Keeping all the families connected with San Mar in my prayers." — Denise Shutt
"I should be the one thanking the staff at San Mar. I had the best time on the ride. It was just what I needed! I was able to raise money for such a great cause and I made some great friends. The only problem with the ride was it was only 185 miles and not 250. We all did not want it to end. I will be back next year. It was very nice meeting you. Everyone at San Mar were very passionate and it shows how important this is to all. I am honored to be part of this and be a small part of San Mar's success." — Mark Bindon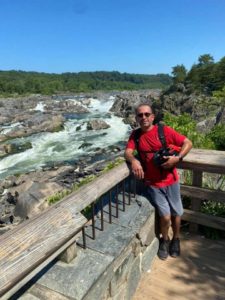 "Thank you for everything. It was an amazing time and I plan to do it next year again. Thank you for all the support you gave us. I know it was a lot of work for you guys. Thank you!!!!!" — Mauricio Martinez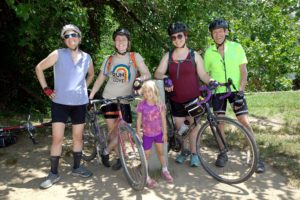 "We appreciate so much ALL that the San Mar team did over the course of the ride. Bobby and I talked much about how demanding and needy we were, and how you all took such good care of us! We just can't stop talking about the ride, and I think we may have even convinced some folks to join us next year!" — Amy Greensfelder
From a previous TGBT ride:
Richard Vetter, a technical product support analyst with First American, was interviewed for his company's Volunteer Spotlight program after participating in TGBT. This is an excerpt of his interview.
How did you get started with the Great Bicycle Tour?
I was looking for the opportunity to raise money for a worthy cause while also doing something that I really enjoyed. While looking into some of the longer charity rides I found San Mar's Great Bicycle Tour. I decided on this one because it was one of the only rides that benefited the local community directly. San Mar provides foster care and community outreach to keep children from being removed from their families. They also have a children's mental health clinic as well.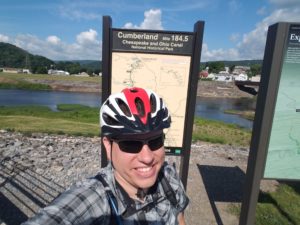 What do you find most rewarding about your experience?
Not only did I get to do what I love doing, but I also got to raise money for a very worthwhile group. I got to meet people that really care about what they are doing and have affected many lives. Some of my fellow riders have been doing it since childhood and have been growing up doing the ride. It was like joining into a new family
What has surprised you most about your time with this group?
I never really thought of the expense and effort it takes to care for children that are in foster care or have behavioral issues. It is very expensive and very few groups do it right. San Mar has been one of the best-run nonprofits I have ever come across. It was a group that truly cared about the children and their success.
What do you hope to accomplish with this group in the future?
My goal is to ride with them again next year and double the amount of money I raised.