RESOURCES FOR MEDIA:
TGBT Feature Article -In Search of Adventure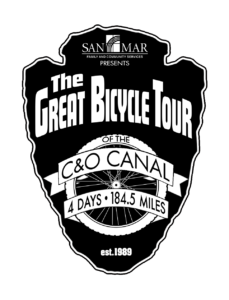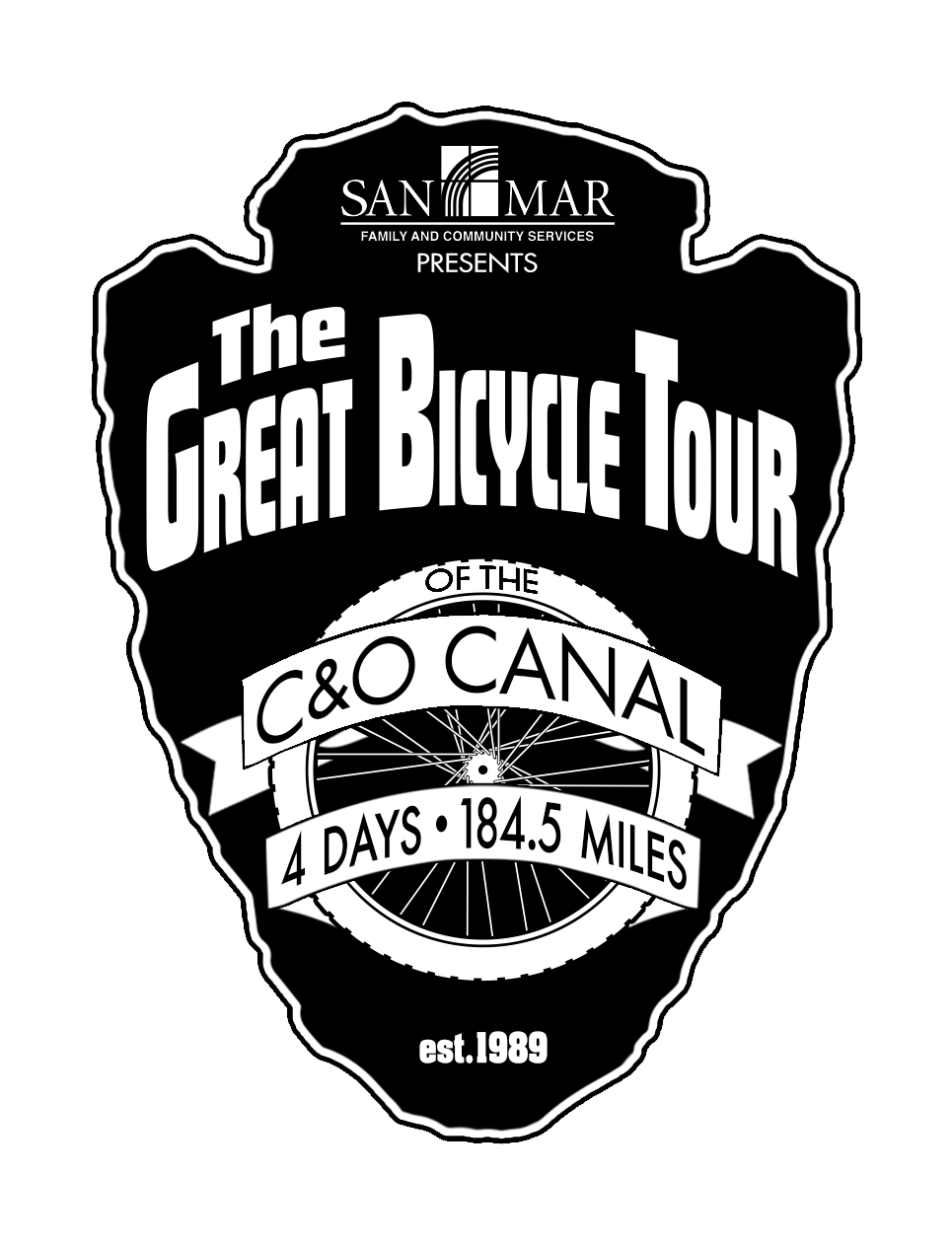 San Mar Family and Community Services Presents
The Great Bicycle Tour (TGBT)
Boonsboro, MD, February 11, 2021 – San Mar announces plans for The Great Bicycle Tour, TGBT XXXIV, in July
San Mar is pleased to announce that the 34th ride of the entire C&O Canal returns July 10-13, 2021 following last year's modified event due to the COVID-19 pandemic. The 184.5-mile bicycle tour begins in Cumberland, MD and follows the C&O Canal towpath for four days, ending at mile marker 0 in Washington, DC. This signature annual event is San Mar's largest fundraising event to support children and families in the community.
The Great Bicycle Tour, also known as TGBT, is family friendly and fully supported with all meals, lodging, and transportation included. Options for an abbreviated 2-day or 1-day ride are also available. Registration is limited to 150. Interested participants can register to ride for San Mar at https://sanmartgbt.org/
The outdoor nature of this event makes it one of the most enjoyable activities to do in a safe and socially-distanced manner. As planning continues, San Mar will monitor federal, state, and local guidelines and recommendations from public health officials. We intend to comply with all recommended health and safety protocols in effect at the time of our event.
"Durin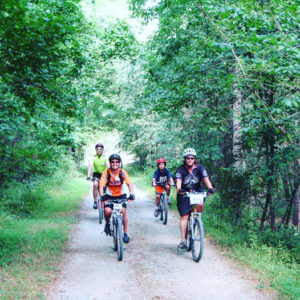 g a time where there remain many challenges, this four-day adventure is just what the doctor ordered. All of us at San Mar are looking forward to a return to our largest annual fundraiser, while remaining committed to the safety of all our participants, staff and volunteers. Not only do children and families benefit from the proceeds, but those who participate in this adventure leave with a lifetime memory. We look forward to getting on the bike once again."                  —Keith Fanjoy
San Mar Family and Community Services, whose mission is "Cultivating Hope and Well-Being in Children, Families and Communities" has been serving the Washington County, Maryland area since 1883. Services are provided through San Mar Treatment Foster Care, the Jack E. Barr Center for Well-Being outpatient mental health services, and Bester Community of Hope prevention programs.
Media inquiries and event questions – Contact Elisa Hermes at ehermes@sanmarhope.org